Should be equipped with side entrance guards for the landing, 4 low-level landing doors should be equipped with interlocks that can verify their closing and locking positions. The action of the interlock should be controlled at the door of the cage, which should not be used in a simple way. The action of the interlocking device, fourth, the attached wall frame should be equipped with standard products, when the wall frame can not meet the requirements of the construction site.
The hydraulic system is divided into hydraulic pump, hydraulic valve and pipeline. When the hydraulic system is just installed, the noise generated by the motor hydraulic pump will start to run relatively loudly. This phenomenon will not occur after the warm-up operation for a period of time; If the noise is generated in the hydraulic cylinder of the elevator, the lift is replacing the hydraulic pressure.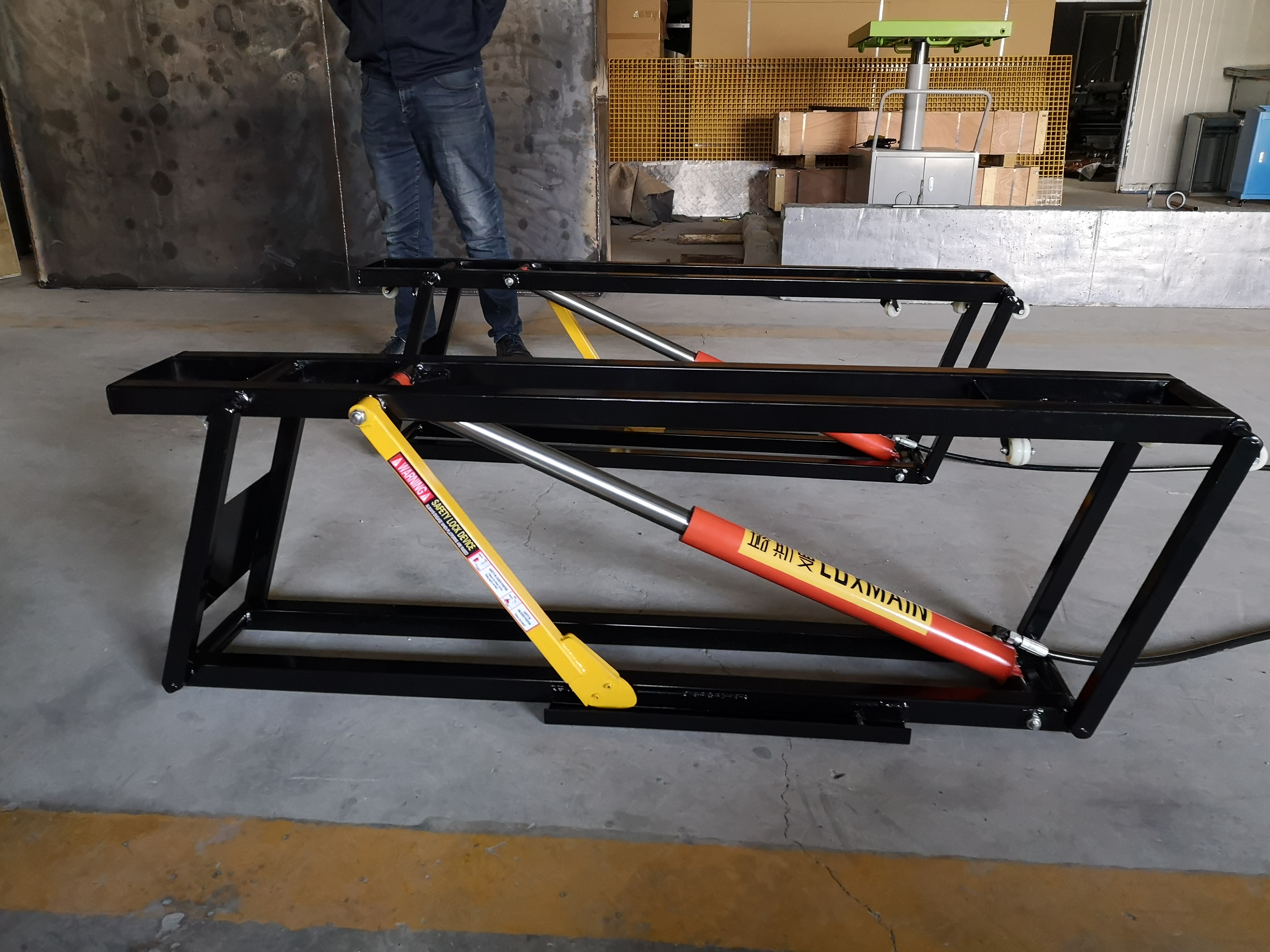 Installation, disassembly personnel and drivers should be certified to work, setting requirements:
1. Installation and dismantling of construction lifts, electricians and other operators should have special operations for construction work
2, the construction elevator driver should hold the construction operation special operation operation book, no unlicensed operation, the construction elevator should be routinely inspected according to the regulations.
If necessary, hoisting earrings should be provided. The earrings should be designed with sufficient strength. The arrangement should ensure that the lifting is stable without overturning. Generally, the sharp edges and corners should be avoided on the hydraulic platform, and the uneven surface should be protected from injury. The hydraulic lifting platform has structural performance and overall equipment and must not be vibrated.
The lifting platform is fixed on the battery truck or truck, which takes the power of the automobile engine to realize the lifting function of the vehicle-mounted lifting platform:
1, easy to move, no external power supply, strong mobility, large working range
2, the use of proportional electro-hydraulic control system, you can freely adjust the lift, travel, speed, in the event of power failure or other faults.