The hydraulic lift is powered by electric power. When it comes to this, everyone is not confused. In fact, around our lives, the Ce Certificate Quick Car Lift Movable Car Lift is also becoming more and more widely used, like stations and airplanes. Sites, residential properties, high-voltage power plants, stadiums, factories and mines and other places.

Ce Certificate Quick Car Lift has a unique advantage, which is unmatched by other lift equipment. It runs freely, moves freely, is flexible, easy to operate, and can be operated independently by one person.
The chassis height of the Ce Certificate Movable Car Lift is ideal for walking on rough grounds, as is the case with today's SUVs, where the chassis is high and the road is uneven. The self-propelled lifting platform has the characteristics of firm structure, safety and reliability, long service life and easy maintenance. The working height ranges from 4 meters to 14 meters, the load ranges from 230 kilograms to 380 kilograms, and the lifting equipment can be rotated 360 degrees. Safety guards such as free turning devices, emergency lowering devices, and explosion-proof devices are installed.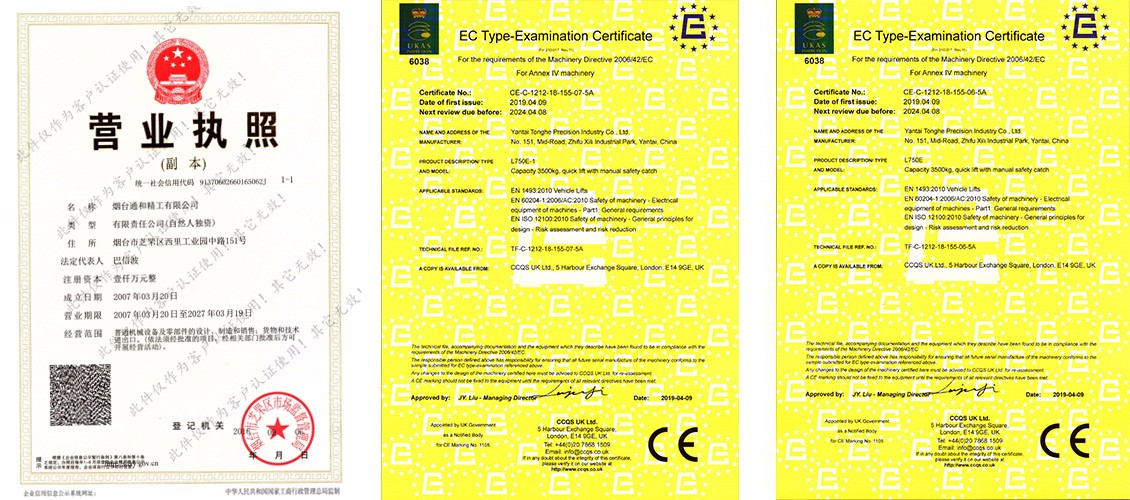 Another one is the Ce Certificate Quick Car Lift Movable Car Lift's countertop is made of non-slip thick steel plate. The inside is equipped with a tying fixed point. The variable speed motor only consumes energy during operation, which greatly prolongs the service life of the motor and battery. The platform works with low noise and does not disturb the surrounding people. The safety guardrail of 1.2 is made of high-quality steel pipe material, which is safe, durable and firm. The use of explosion-proof motors is especially suitable for flammable and explosive places.