The lifting platform we are talking about here is also a hydraulic lifting platform. The power unit drives the hydraulic oil to generate pressure so that the piston of the oil cylinder reciprocates to drive the lifting platform to lift. Therefore, the vertical speed can be adjusted.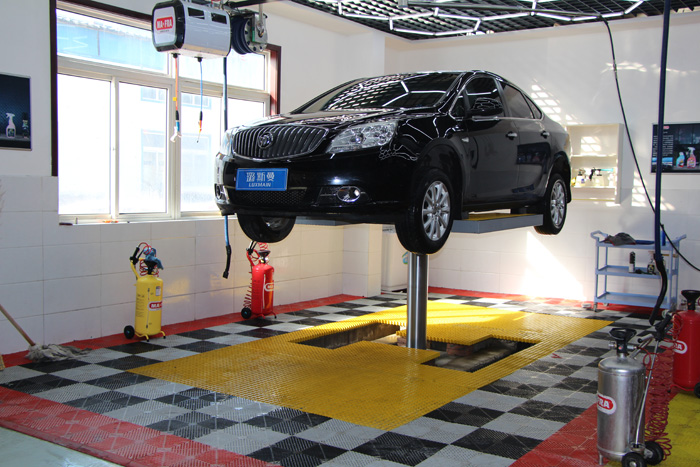 First, the power unit adjustment, whether it is a scissor type lifting platform or a guide rail type lifting platform, is controlled by the power unit and the oil cylinder. The power unit is provided with four outlet holes during production, which can be adjusted to increase or decrease the hydraulic oil flow of the oil cylinder. We can adjust the hydraulic oil flow by adjusting the motor speed or the electro-hydraulic proportional valve.
Second, oil pipe control, the longer the hydraulic oil pipe, the longer the rise time. Therefore, during installation, the length of the oil pipe should be reduced as much as possible within the allowable range of design. The size of the oil pipeline can also be adjusted on the basis of adjusting the power unit, and corresponding adjustment can be carried out on the premise of ensuring that the equipment meets normal requirements and safety.
Three, cylinder control, cylinder size, under the condition of meet the design requirements, as far as possible to reduce the diameter of the cylinder. The smaller the diameter of the cylinder, the faster the rising speed.
Fourth, the load of goods and the tonnage of goods transported at one time also affect the speed of lifting. Achieving the best value of goods transported on the lifting platform is the guarantee of speed. If the weight is too heavy, the speed will be affected.