Home Garage Lift It is a kind of multi-functional lifting machinery that is often used in lifting and landing platforms. It is common in the fields of cargo unloading and building construction. It is mainly divided into fixed type, mobile type, rail type, curved arm type, etc. The basement generally uses a fixed lift to transport goods up and down. The following is a detailed introduction of this equipment by Nanjing Xinlei.
The fixed lift is a special hydraulic lift used to transport goods between buildings. Mainly used to transport goods between various working layers; three-dimensional garage and underground garage height car lift. The hydraulic system of the product is equipped with anti-falling and overload safety protection devices. The operation buttons can be set on each floor and the lifting table to realize multi-point control.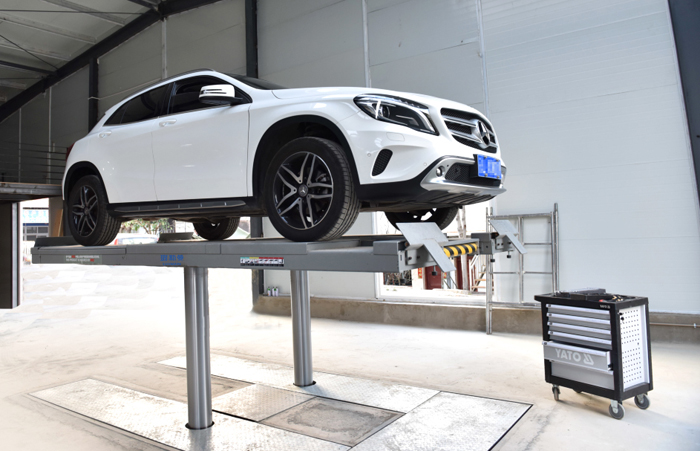 The fixed elevator has a firm structure, large carrying capacity, stable lifting, simple and convenient installation and maintenance, and is an ideal cargo conveying equipment for economical and practical replacement of elevators between low floors. According to the installation environment and usage requirements of the elevator, choose different optional configurations to achieve better use.
The optional lifting platform is equipped with manual hydraulic power, movable flaps for easy connection with surrounding facilities, rolling or motorized roller tables, safety touch strips to prevent rolling feet, organ safety guards, human or motorized rotary work. Table, hydraulic turning table. For those in need, you can consult Nanjing Xinlei Accessibility Equipment Co., Ltd.
Nanjing Xinlei Accessible Equipment Co., Ltd. is a professional manufacturer of barrier-free lifting platforms, disabled lifts, wheelchair-accessible lifting platforms, and barrier-free equipment.