Portable Quick Lifts have been inspected and debugged before leaving the factory. All technical indexes meet the design requirements. When in use, only the power supply needs to be switched on, and the hydraulic and electrical systems do not need to be adjusted. In use, the elevator must be placed on a solid and flat ground to prevent it from tipping over during work. Press the "up" or "down" button to raise and lower the workbench. If the workbench does not move, it should be stopped immediately for inspection. If the working pressure of the electric lift is found to be too high or the sound is abnormal, the machine shall be shut down immediately for inspection to avoid serious damage to the machine. Check the working status of the shaft pin regularly every month. If the shaft pin and screw are found loose, lock them tightly to prevent the shaft pin from falling off and causing accidents. Hydraulic oil should be kept clean and replaced every 6 months. When repairing, maintaining and cleaning the elevator, be sure to support the safety brace.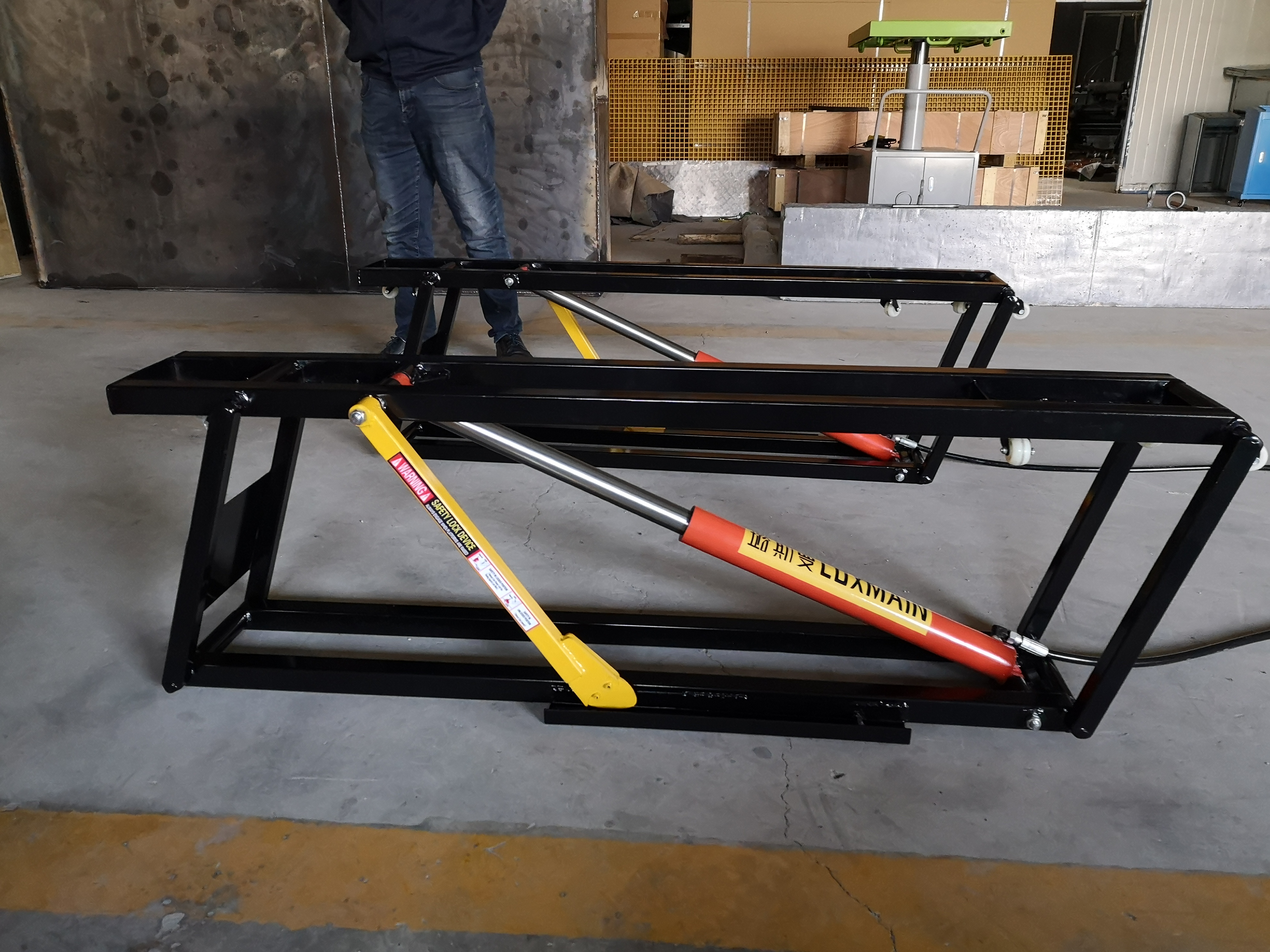 The common problems of elevators are that the elevators cannot lift or the lifting force is weak. The solutions are as follows:
1. The relief valve pressure adjustment does not meet the requirements. Adjust the pressure to the required value
2. Check or replace oil cylinder components for oil cylinder internal leakage
3. Check or replace the valve assembly if the reversing valve is jammed or leaks internally
4. If the oil level is too low and the oil inlet filter is blocked, add enough oil and clean the oil filter.
5. There is something wrong with the oil supply pump to check or replace the pump.